I have now spent three weeks in Spain and what a three weeks it has been. Although it has been hard in terms of starting at a new school, learning the language and settling into a new home, I am so happy to be here and am excited for the year to come.
Three weeks ago, I said goodbye to my friends and family to embark on my thirty hour trip to Torrevieja. When I finally arrived, tired and a bit disoriented, my new friend Sophie from Victoria and I met our new families. I am very lucky to have such a great first host family, they have been very helpful in making me feel comfortable and happy in my new home as well as being very patient and supportive in my language learning. I am very thankful to them for being so kind.
Ahora he pasado tres semanas en España y qué semana ha sido. Aunque ha sido difícil en términos de comenzando un colegio nuevo, aprendando la idioma y me adaptando a mi hogar nueva, Estoy muy feliz estar aquí y estoy emocionada por el año. 
Hace tres semanas, me despedí de mi familia y mis amigos para me embarco en viaje de treinta horas a Torrevieja. Cuando llegamos, cansada y un poco disorientado, mi nuestra amiga Sophie de Victoria (Australia) y yo conocimos nuestras familias. Tengo mucha suerte tener una buena primera familia, me han hecho sentir muy cómodo y feliz en mi hogar nuevo. Han siendo muy paciente y comprensivo en mi aprendizaje de idioma. Estoy muy agradecida por ser tan amable. 
Here are some photos from the past three weeks:
Aquí estos son fotos de las últimas tres semanas: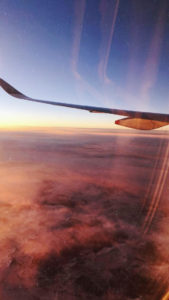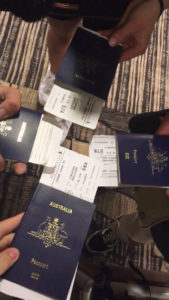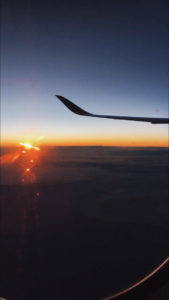 Some pictures from the trip. 
Fotos del viaje en avión.
——————————————————————————————–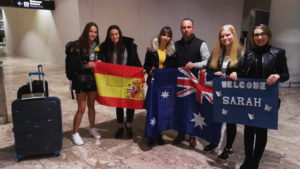 Our arrival in Spain! From left to right; Sophie (other exchange student), Carla (my host sisters friend), Rocío (my host sister), Fabrizio (my host dad), myself, Maria (my host mum).
Nuestra llegada en España! De izquierda a derecha; Sophie (otra estudiante de intercambio), Carla (la amiga de mi hermana anfitriona), Rocío (mi hermana anfitriona), Fabrizio (mi padre anfitriona), yo, Maria (mi madre anfitronia).
——————————————————————————————–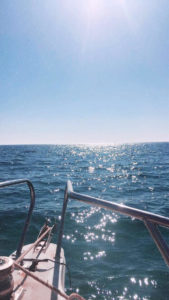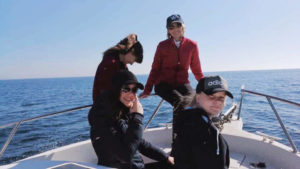 A boat trip with my host family & friend Andrea.
El viaje en barco con mi familia y mi amiga Andrea.
——————————————————————————————–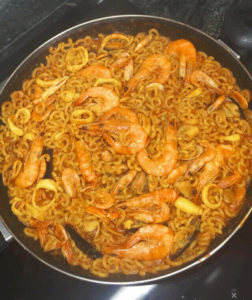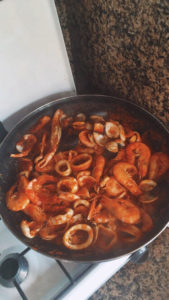 Delicious fideuá that we had for lunch. 
La fideuá que comimos para la comida.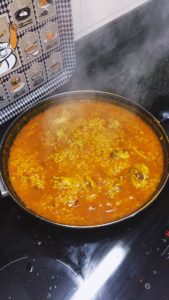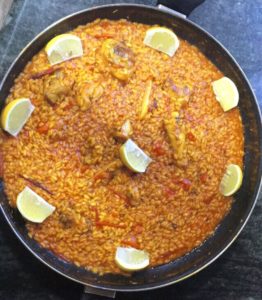 Paella with chicken!
Paella con carne!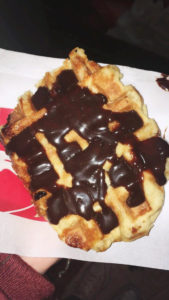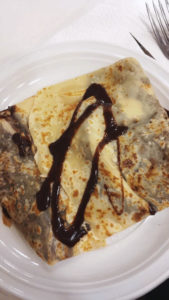 Chocolate covered waffles (according to my host family they're the best in the world) and a chocolate crepe. 
Un gofre de chocolate (el mejor gofre del mundo según mi familia) y un crepe de chocolate.
——————————————————————————————–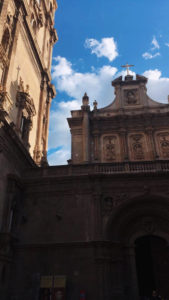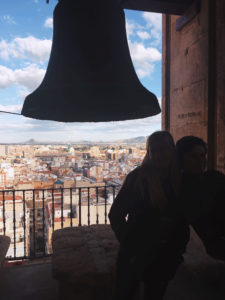 Murcia Cathedral and photo with exchange friend Griffin. 
Murcia Catedral y una foto con mi amigo de intercambio Griffin.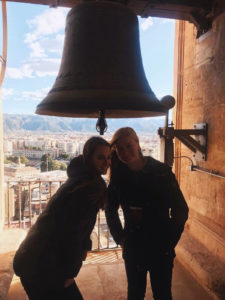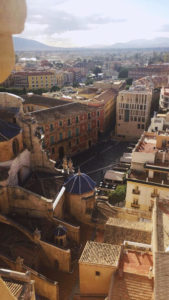 A photo with my exchange friend Sophie and a view of Murcia. 
Una foto con mi amiga de intercambio Sophie y una vista de Murcia.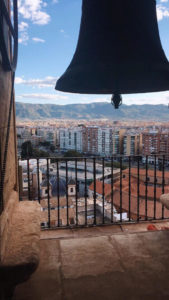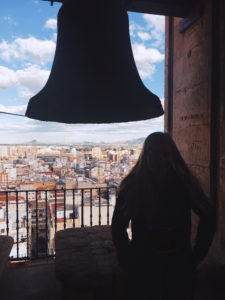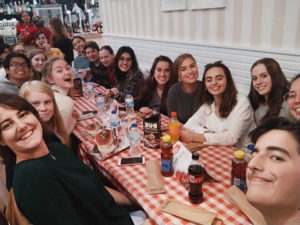 Overall, a great weekend in Murcia where I met some exchange students from the US, Canada, Philipines, Switzerland and Finland!
Total, un buen fin de semana en Murcia donde conocí a algunos estudiantes de intercambio de Estados Unidos, Canadá, Filipinas, Suiza y Finlandia!
——————————————————————————————–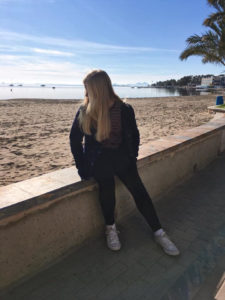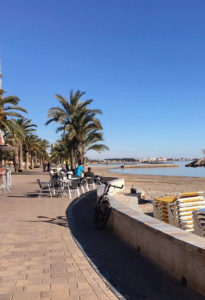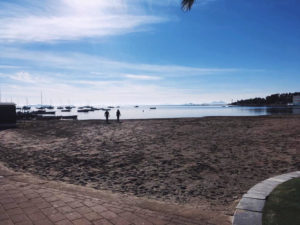 San Javier with my Australian exchange friend Sophie.
San Javier con mi amiga australiana de intercambio Sophie.
——————————————————————————————–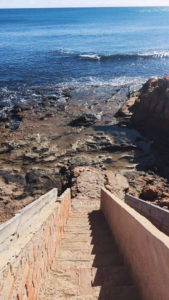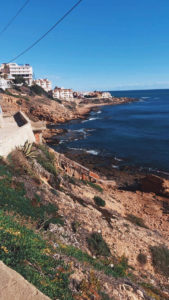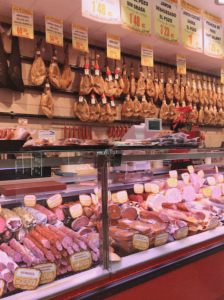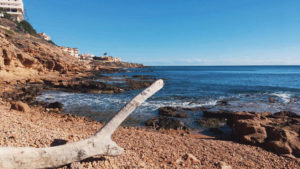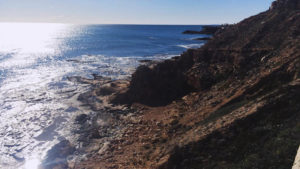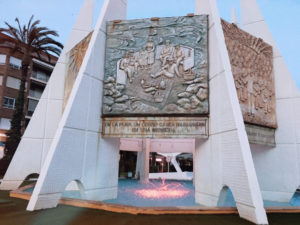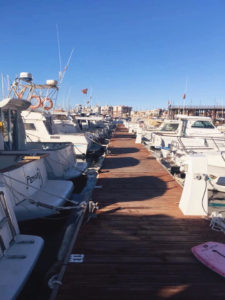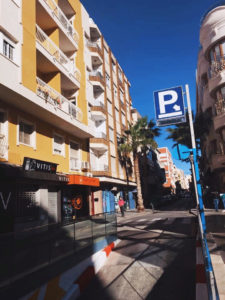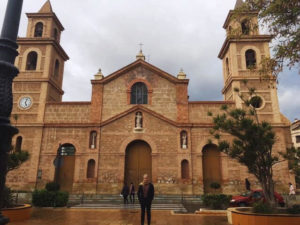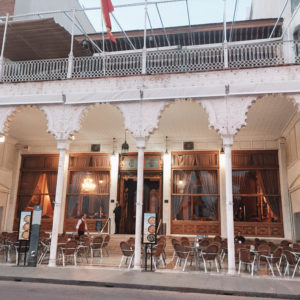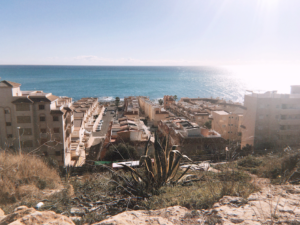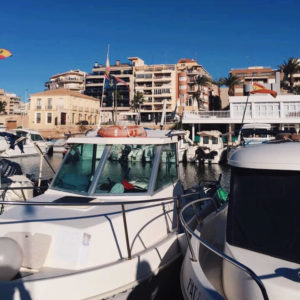 Some pictures around Torrevieja. 
Fotos de Torrevieja.
——————————————————————————————–
Gracias por leer 🙂
– Sarah