I have just changed into my second host family so I thought that now would be a good time to write a new post. The last two months have flown by and I have experienced so much. Here is a summary of what I have done.
Valencia-
I was lucky enough to spend a day in Valencia with my host family to celebrate the festival 'Fallas'. This festival is a celebration that was born from a very old tradition where carpenters would throw away their old wood and set it alight. Nowadays, during the celebration, monuments both large and small are displayed throughout Valencia city. These monuments generally represent a theme, for example, I saw a few that represented a movie or musical as well as fairytales. These monuments are made from cardboard, paper, wood, polystyrene and other combustible things like that. Another Australian exchange student tagged along too and we managed two meet up with two other Rotary exchange students from India. We got to try 'bunuelos' which are a doughnut-like dessert and we also got to eat some delicious churros. Here are some photos from the day.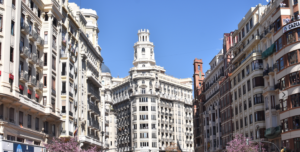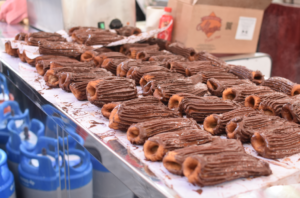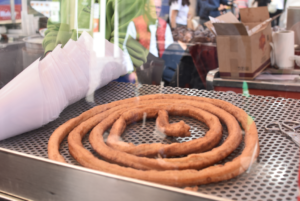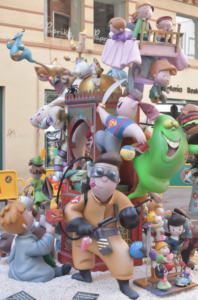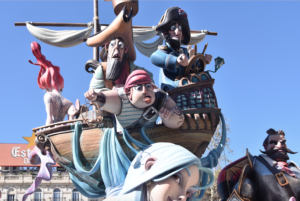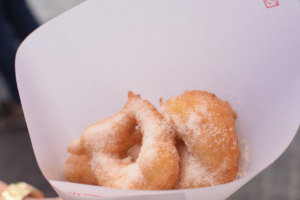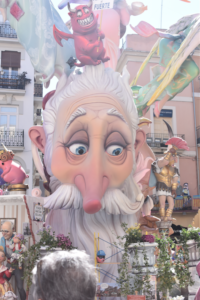 Day Trip to Benidorm, Villajoyosa and Altea-
My first host family were kind enough to show me around these three cities. Benidorm was very much a tourist city with its abundance of bars, restaurants and stores dedicated to tourism and it's mountain of British visitors who flock in every year although it did boast a great beach and yummy ice-cream 😛
Villajoyosa was very pretty, it's beach was lined with colourful houses that were once used like lighthouses are used, their colours stand out to sailors so they know where to dock.
Altea is a small but lovely little town. Its streets are all cobbled and the houses are white. After a fair walk, you find yourself looking over the entirety of Benidorm.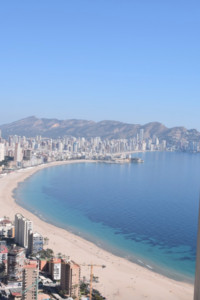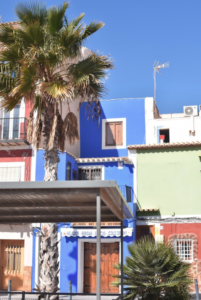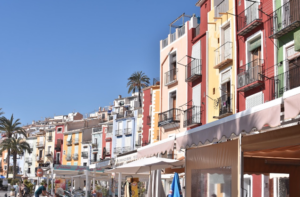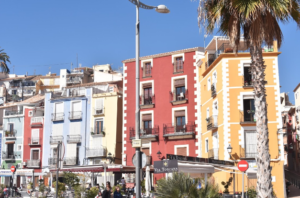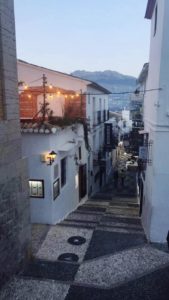 Elche-
My host family also took me to Elche which was a lot of fun. I learnt a little about its history and had a delicious lunch. Elche is a very cool city with a ton of palm trees.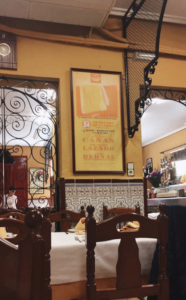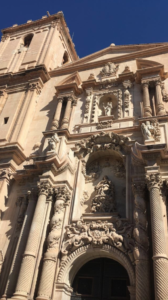 Torrevieja Carnaval-
Every year Torrevieja has a carnival full of dancing, costumes and excitement. I went with some exchange friends and my host family.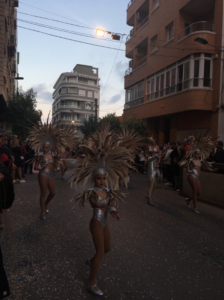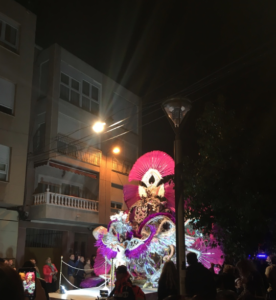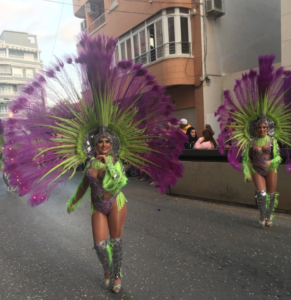 Thanks for reading 🙂